WELL-EQUIPPED LABORATORIES 
 MATHS LAB 
The Maths Lab on the campus engages student to experiment and explore pattern and ideas. It is a place where one can find a collection of games, puzzles, and other teaching and learning materials. The materials are meant to be used both by the students on their own and with their teacher to explore the world of mathematics, to discover, to learn and to develop an interest in mathematics. The activities in the Maths are appealing to a wide range of learners, of different ages and varying mathematical proficiency. The Maths lab provides an opportunity for the students to discover mathematics through doing. Many of the activities present a problem or a challenge, with the possibility of generating further challenges and problems. The activities help students  visualize, manipulate and reason.
 COMPUTER LAB 
Computers are significant to education because they make us reconsider how students learn, how they are inspired, and what useful information is. Classroom with computers have become an important part of curriculum and need to be used daily. The Computer Lab at DPS Godhra is well resourced with latest educational software (with adequate security and safety features). Every student has access to a terminal in the lab. We are also keen to teach children about personal safety in the use of social media to ensure they are fully aware of the health and social risks involved. Parents can access the up-to-date progress of their children in each subject via school's website.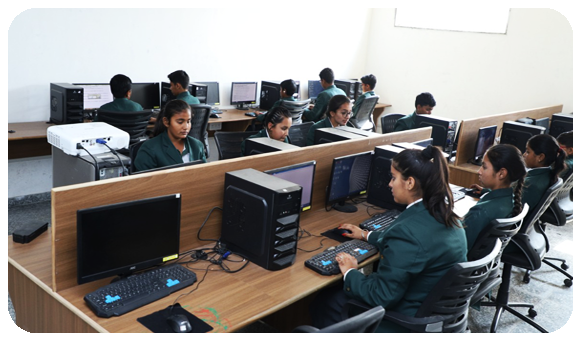 GEOGRAPHY LAB 
Geography has attained the status of a Science subject recent times, hence a lab for better understanding of it. Geo lab accommodates a large variety of apparatus and gadgets which make the study more interesting . Added with other components of Social Science learning has become very  interesting with the introduction of f Social Science Lab of the school.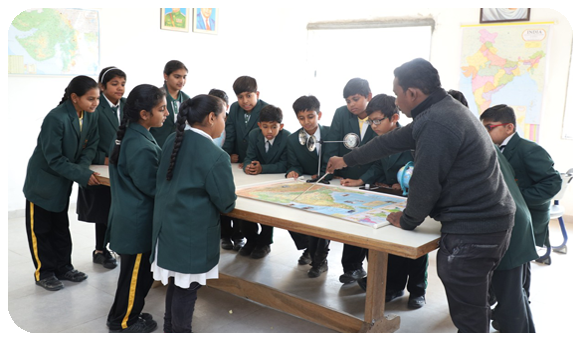 SCIENCE LAB 
Effective teaching and learning of science involves seeing, handling, and manipulating real objects and materials. The knowledge that kids attain in classrooms would be ineffectual unless they actually observe the process and understand the relationship between action and reaction. DPS Godhra combines classroom teaching with laboratory experiments to ensure that the students grasp each and every concept thoroughly.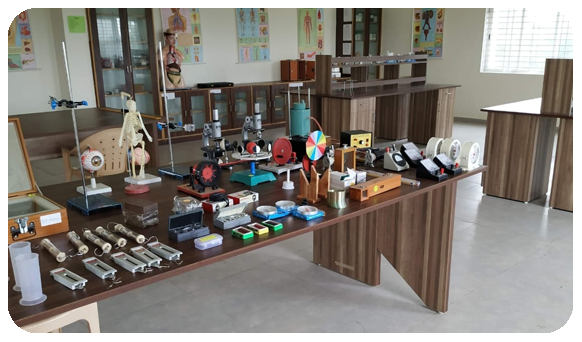 They get a first hand learning experience by performing various experiments on their own. Students are made to use the models and understand different scientific theories and concepts. Anatomy models, physics science kits, and chemistry science kits make it easy to understand the otherwise complex theories of Science.
Children develop interest in scientific research in Science labs. When they observe various things and carry out different experiments, their reasoning skills are honed and they start thinking deeply on those theories and concepts. The School thus plays a vital role in bringing up the next generation with strong science aptitude.
 ART AND CRAFT 
Art is an important subject , not only on its own but in the rest of education as well. Experiencing and making works of art benefits students in their intellectual, personal and social development. Research studies point to strong relationships between learning in the arts and fundamental cognitive skills and capacities used to master other core subjects, including reading, writing, and mathematics. The importance of art education is for us to evaluate ourselves on how we connect with our surroundings. Art plays an important role in almost all aspect of education, from to unleash each child's inherent talent guiding them through various techniques and helping children achieve their aspirations.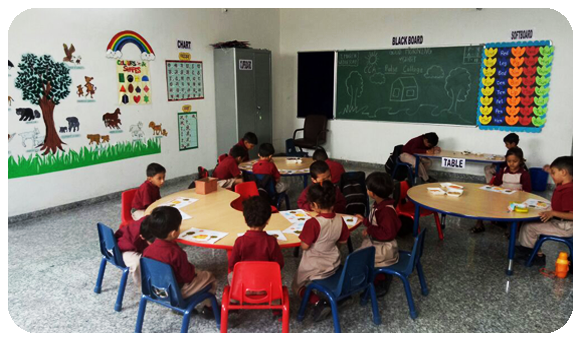 To develop a well-rounded personality the school offers the students an array of activities to choose from to suit their individual interest viz. Oil painting / Acrylic Painting on Canvas / Glass Painting / Tie & Dye
In addition to drawing and painting , students explore a wide range of craft including pottery, handmade paper, recycling of paper, cotton spinning, weaving and textiles. Our arts and craft facilities are well resourced based on Indian traditions and culture.
Students are educated to learn and appreciate art and take pride and pleasure in colours and creativity.
 STATE-OF-ART FACILITIES FOR INDOOR AND OUTDOOR GAMES   
At DPS Godhra, we believe that Sports plays an important role in the life of a child. The qualities of leadership, teamwork and sporting spirit are learnt on the sports filed. Sport and games are compulsory and an integral part of a child's development. Programmes include competitive sport, outdoor adventure sports, regular fitness and physical recreation activities.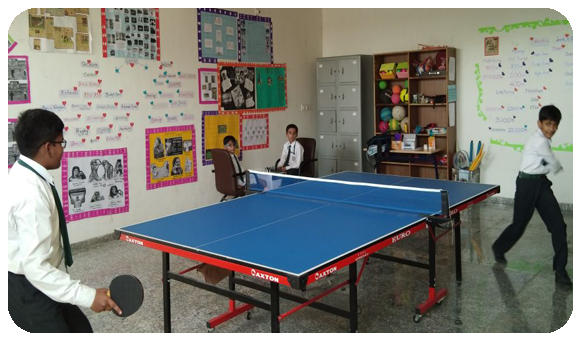 The school has excellent outdoor sport facilities including a full size football court, cricket, hockey, tennis, basketball, volleyball, track and field sports etc.
A feature that sets the school apart from others, the magnificent indoor sports arena caters to several sports including badminton, table tennis, gymnasium karate/taekwondo, yoga etc.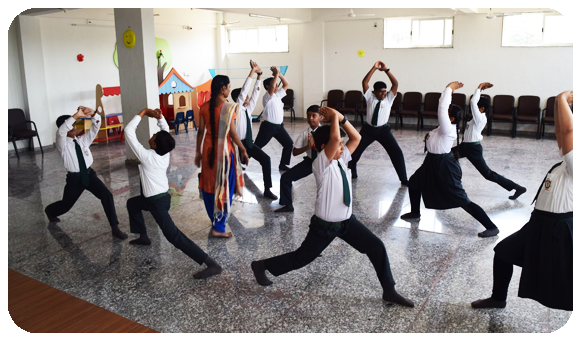 In addition to physical education teachers, the school also provides professional coaches. The sports teachers do the 'talent spotting' to encourage children to take up the sport that most suits their interests and skills. 
 LEARNING RESOURCE CENTER 
LRC at DPS, Godhra contains traditional educational resource such as books, journals, software and audio /visual materials. It also promotes electronic information resources. The traditional Librarian role has been replaced with the LRC Manager who is an information professional with adequate qualifications. As well as managing the physical environment of the LRC the LRC Manager is usually involved in making contributions to the Virtual Learning Environment, in order to provide access to quality and timely resources to teachers and students.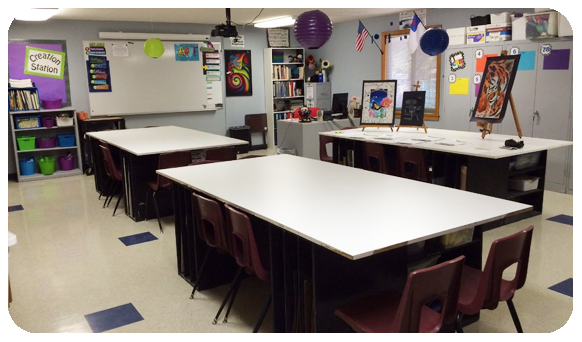 E-LIBRARY 
In addition to our LCR we also have an extensive e-library which can be accessed by students from within the school as well as from home. Students use the e-library to prepare presentations of their work which also helps them to improve communication skills.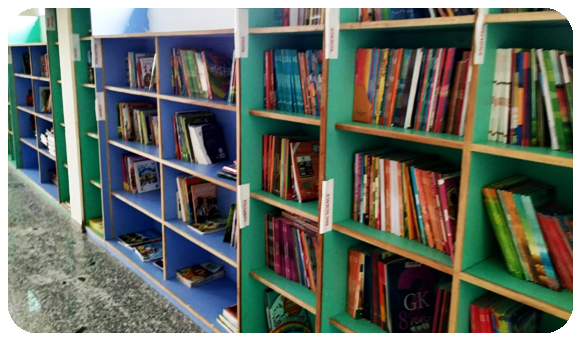 SMART CLASSROOMS 
In order to facilitate learning, we plan to offer smart classrooms which are equipped with latest innovative technology including LCD projectors and Interactive Digital Board systems along with computers. Sections of curriculum are diligently imparted through smart class rooms that are networked to large repositories of digital content  that use audio-visual methods of engaging students with their lessons.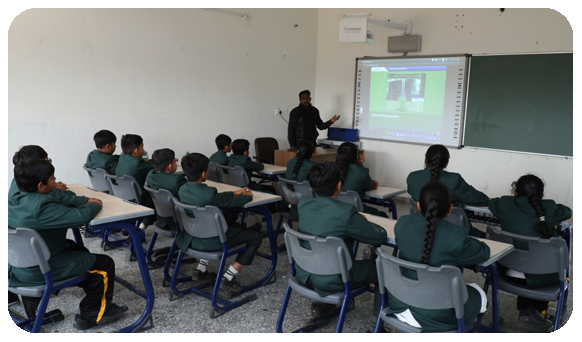 AUDITORIUM 
The campus includes a modern auditorium which caters to over 1000 students, and provides the perfect platform for students to exhibit their talent. The cinema-styled auditorium is of professional standards motivates students to perform on a grand stage while accustoming them to face the spotlight with confidence.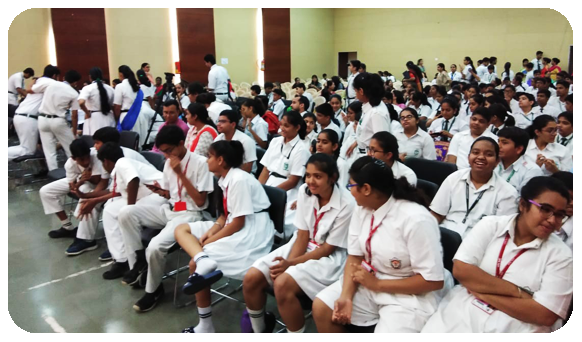 TRANSPORTATION 
DPS Godhra has a fleet of new buses equipped with safety measures. A teacher or a Nanny travels in every bus and alights only after the last child is dropped safely.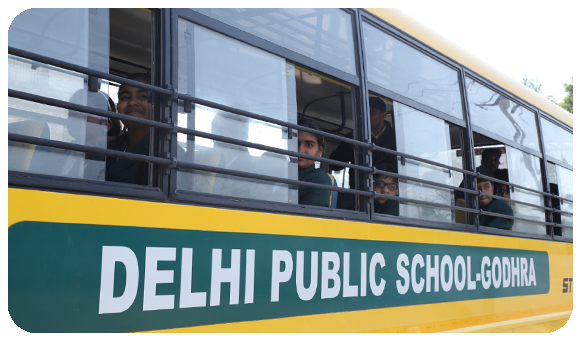 Safety on the road is given paramount importance. The students board and alight within the school campus under the vigilance of transport managers and teaching staff. An escort teacher and helping staff accompany the children in the bus. All the buses are equipped with a medical kit for emergency. In case of a delay due to unforeseen circumstances parents are immediately informed through SMS.
 SICKBAY 
A fully equipped and comfortable sick-bay, with the renowned Hospital, ensures that your child is well looked after, in case there should be an emergency. A well trained nurse is always at hand to render help and conduct regular checkup of students.
 CAFETERIA 
The School Cafeteria caters to the needs of the students. We inculcate good eating habits by providing food that is cooked hygienically , is delicious as well as nutritious. A strict control is exercised on the quality of food .
 SPORTS FACILITIES 
DPS Godhra recognizes the importance of sports in persons life for his better grooming.  The vast playground accommodates  amenities for all types of sports and games. Major games include.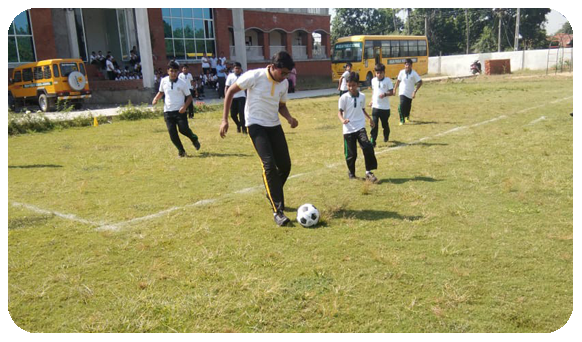 Outdoor                               Indoor                                  Indigenous sports
Basketball                           Table Tennis                       Khokho
Volleyball                            Badminton                          Kabbaddy
Football                                Carrom                               Dunbbells
Cricket                                  Chess                                  Laziums
Swimming                           Skating
In addition to these, many games are organized for different age groups.