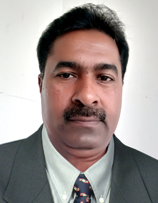 "One thing that does not change is change itself", goes the saying. Change is the law of nature. The progress of any civilisation lies in its ability to embrace changes. What is that powerful force that drives this change? It is education. Education is synonymous with change. Its dynamic. Education today, has traversed all conventionalizes. Sacramental definitions have gone redundant. Challenges that were hitherto unknown  loom large at today's children. Necessities have surpassed academic excellence. Human society, today, seeks people with a rare blend of attributes and skills. 
We at DPS Godhra seek to bridge the gap in the current education system to create a new generation of people  with the rare blend of attributes and skills befitting the digital world without compromising on our rich tradition and heritage. We  pivot to propel  changes in line with the changing times by recognizing the worth of  each and every child who has the potential to grow and flourish with right kind of values and attitudes. Unless an educational institution is unconditionally devoted to the herculean task, chances are that it will fall off its social conscientiousness. I am proud that DPS Godhra seeks to treasure commitment to education, society and humanity close to its heart. The momentum in academic rigor, the zeal for co-scholastic activities and buzzing sports fields give us the satisfaction that our young ones are living life beyond basics.
I appeal to all parents to gift your children a promising future with DPS Godhra. They really deserve it.
DPS Godhra continues with its  mission  'from establishment to excellence' .
As a family, we thank Shri V K Shunglu-Chairman (Chairma DPS Society,New Delhi) and Shri Manish N Patel (President, AECT) Pro Vice Chairman  for their magnanimity and benevolence. Their desire for excellence knows no bounds and inspires us for zenith each day.
Best wishes for a successful session 2019-20
Johnson Thomas
Principal